This post is also available in:

日本語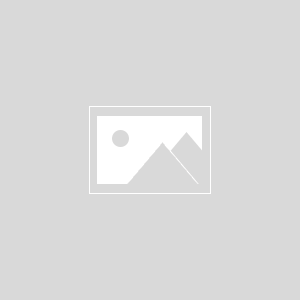 Ko shrine (ko shline) is sitting right next to the ruins of the ruins of the royal capital of Iki (Iki) when Iki was the time of the royal system, and pays the 鑰 of the government office and the seal of the national government office. It is called by the company name of "In 鑰 Daimingjin" as a place, and it conveys a stately and high reason The common name of the villager is "Ichinomiya" And now it is the original Uchinajin Taisha "Ten te eldest son shrine" and "Ikikuni Ichinomiya" is our company " The theory that it is "Ko Shrine" is powerful.
See more articles on the best shrines in Japan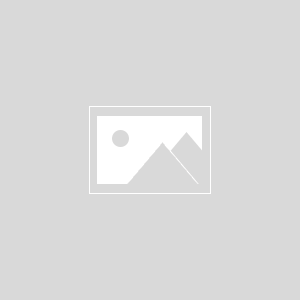 鳴無神社(otonashi shrine) (Uranouchi, Suzaki City)
Naruno Shrine is said to be the original shrine of Tosa Shrine (Tosa Kuni Ichinomiya) According to legend, it is the beginning of The Naruno Shrine that dedicated the "one word main life" that was washed away by Tosa and drifted to Uranouchi Bay.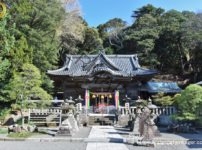 Ikonahime no mikoto shrine (Shirahama Shrine)
Ikonahime no mikoto shrine, according to the good luck of the shrine, "This god is transferred here from Miyakejima, and it will be transferred to Mishima later", and the pioneer god of izu islands "Mishima-jin - Mishima-jin" and the empress god "Ikonahime no mikoto" The hill "hitachiyama" on the Shirahama coast of the jinzachi area is a ritual site that enshrines the Izu Islands since ancient times, but the rituals of Ikonahime no mikoto Shrine are still continuing.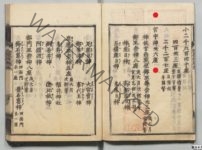 List of 36 seats sitting in the imperial palace "Enki-shiki Shinmeisho"
The Engishiki Jinmeicho was compiled in 1927.
At that time, a list of "government offices of the whole country" (a shrine that receives mints from the priest is put up at the prayer year festival (Every February)
The major classification is for each administrative division at that time.
"Miyanaka and Gyeongchu" and "Kinai"
"Seven Roads (Tokaido, Higashiyamado, Hokurikudo, Sanindo, Sanyodo, Nankaido, Nishikaido)"
The middle classification is by country (classification close to the current prefecture)
Small classification by county (classification close to current municipality)
Details are covered by shrine and written.
このページは
Sitting in "Miyanaka" (36 seats... It is a list of the large (deposit month Shinjo) 30, small 6) shrine
See more articles on Enki Shiki Shinmeisho
Izumo Kuni Fudoki Shinmei book
See more articles on Izumo Kuni Fudoki Shinmeisho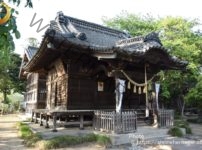 Kashima Shrine is said to have been founded in the Tianqing period (938-947), but now it is a dead tree, but there is a large shrine with a trunk circumference of more than 10 meters that was once a god tree, and a joint bath was set up at the base of the big tree. In the precincts, a monument to honor the achievements of Eiichi's teacher, Ranka Odana, has been built.
See more articles from other old companies
This post is also available in:

日本語